Dehydrated Onion – Specification, Uses, Application
Dehydrated onions have the perfect balance of sweet and tart flavour that only comes out of the fresh onions. With their concentrated flavour, dehydrated onions, add a great zing to various culinary delicacies that call for onions. Dehydrated onions can be stored and preserved without refrigeration for a long time. These light and crisp bulbs give strong onion hits by adding an intense and pungent natural aroma come in handy in treating health problems too. So, it is the most versatile staple in every kitchen.
Though they can be substituted for one another, onions still vary slightly in colour, flavour, and texture. These include: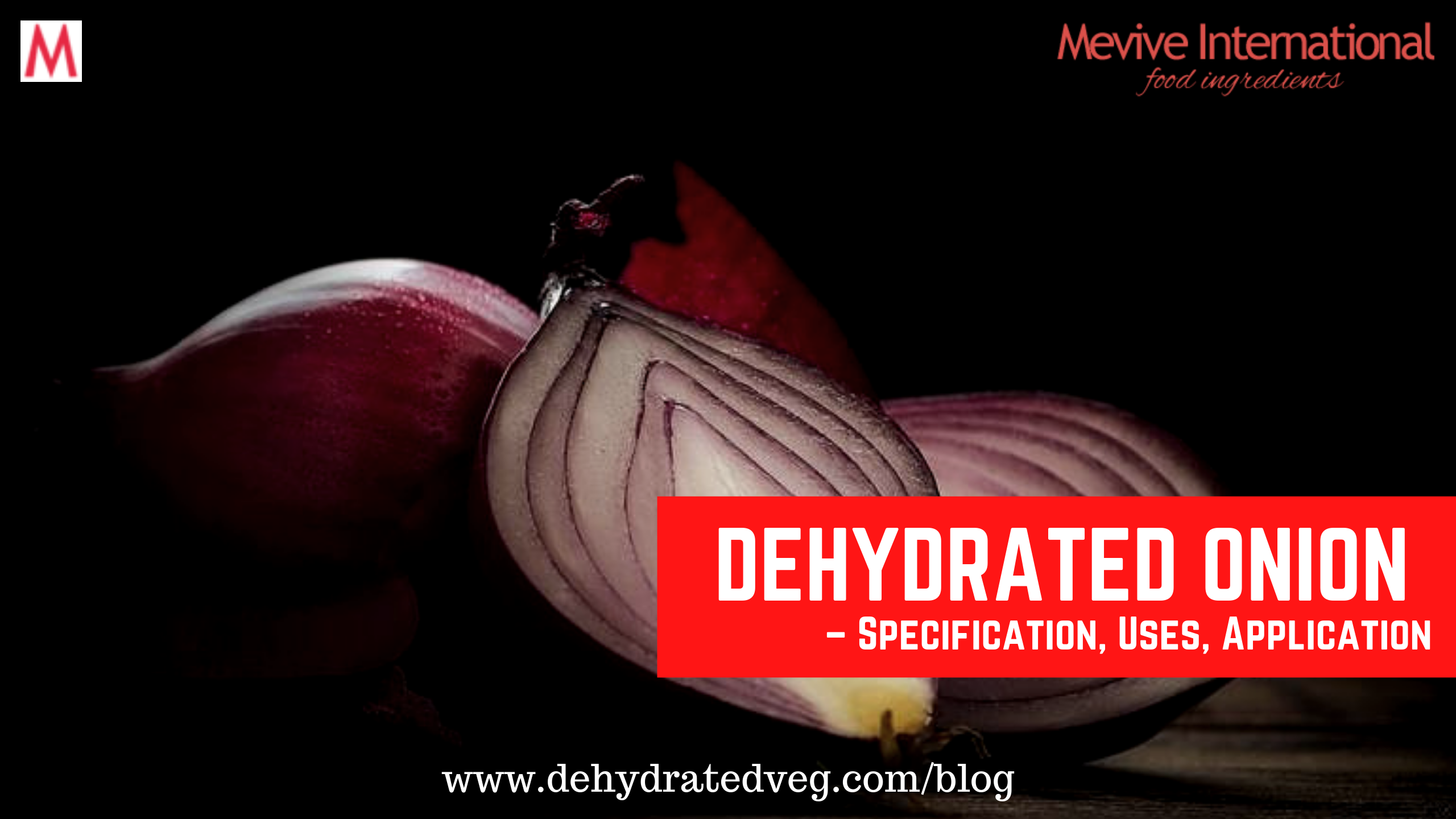 Dehydrated Pink Onion:
Attractive in pink colour, they taste uniquely taste sweet with a fruity aroma and juicy texture. They lack the sharp, astringent taste of other onions, which is why they can be eaten plain, as they taste fantastic once thinly sliced. So, they are more perishable and should be stored in the refrigerator.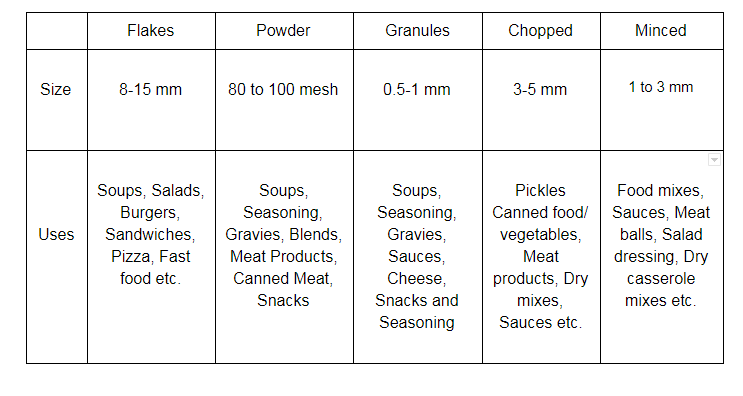 Dehydrated Red Onion:
With their deep purple outer skin and lovely red coloured flesh, these have a peppery and spicy flavour when raw. Their layers are less tender. But, if cooked, they taste milder. Red onions are often used, for their lovely colour in raw preparations too.
Dehydrated White Onion:
With a thinner and more papery skin, these have a balanced astringent and sweet in their flavour. They are thus likely to be tendered and can be cooked and also be minced and added to both raw preparations and cooked dishes too.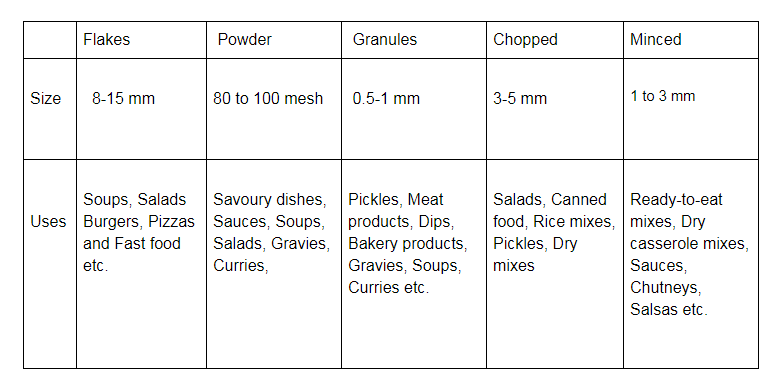 Mevive International is a trusted supplier, manufacturer, exporter of quality Dehydrated Onion flakes, powder.
Why Should I Use Dehydrated Onion Instead of Fresh Onion?
Dehydrated Onions are easy to store, being lighter in weight and smaller in bulk than fresh or any other form of processed onion. They are cheaper to pack too. They do not require refrigeration either. And, the dehydrated (red) onion are grown organically that makes them free of pesticides.
The major advantage of using dried onions over fresh ones is that, while cooking, it is less likely to burn. It can be sautéed directly in oil or butter for a little while until it turns brownish. You can stay assured that it won't burn right away. And, soups, stews, sauces or dips and other similar dishes require only a minute seasoning flavour of dry onion.
Dried (red) onion enhances the flavour and taste of any cooked meal that require just slight browning and light toasting with oil/ butter or dry on its own that requires only a few seconds. And, this adds great benefits one's health too. Dried up onion can be as good as fresh onion cloves and be a perfect substitute for them. Thus, they can be added to any delicacy that is sure to take you to another level. A lot of care is taken to ensure that the originality of onion that is its natural colour, aroma and taste are preserved during the dehydration process.
Dried onion (manufacturer in india) lasts longer than fresh onion cloves that with time begin to change colour. With its antibacterial effects, dehydrated (pink) onion to helps reduce stomach infection though in a much more reduced form. Dehydrated onion is convenient to use and doesn't require peeling and chopping.
So, if you are one of those ''health-conscious'' people, dehydrated (white) onion is perfect for your consumption also. So, you can immediately try them without giving any second thought to it.
To get bulk supplies of red onion flakes, post your product requirements here or e-mail us at sales@meviveinternational.com . Check our range of dehydrated vegetable products at dehydratedveg.com/products.